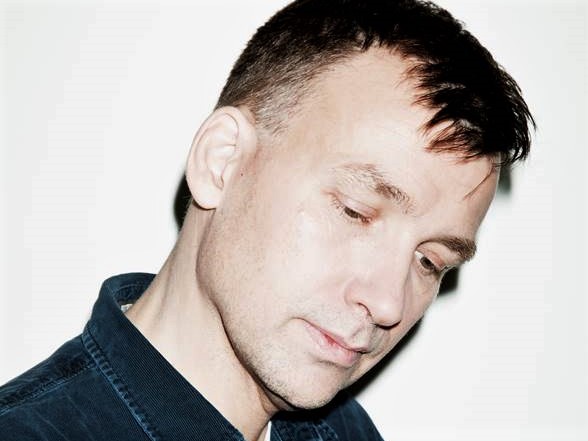 Anders Widmark is a true piano legend, singer and composer. At the age of seven he started to compose and improvise on the piano. Anders Widmark has been awarded the Swedish gramophone prize "Grammis" twice and has been No 1 in Sweden's most important chain of radio stations, national radio P4 and has also sold Platina.

Anders Widmark was born in 1963, in Uppsala, Sweden. At the age of seven he started to compose and improvise on the piano. Many people have been inspired by the piano playing of Anders Widmark. If he plays blues, jazz, songs or house you will find a very personal imprint. According to the National Encyclopedia he was also "one of the first in Sweden at the beginning of 1990 to mix jazz with hip hop and acid jazz".
"I first heard Anders in 1999 and was knocked out by his playing. I've followed his playing ever since and have never failed to be impressed by the range of his talent. He's among the great pianists of our time." - Stuart Nicholson (acclaimed author, critic and journalist, who has contributed to many leading news papers and magazines, including the New York Times, The London Times, Jazz Times and others.)
"Most interesting mucisians and composers want to go further in finding new musical expressions. Anders Widmark isn't an exception. But very few artists would come up with the idea of mixing jazz with modern dance music and very few would do it so brilliantly. Anders Widmark is totally unique in this sense." (Uppsala Nya Tidning (One of the leading Swedish newspapers.)
2015
Release of the new single and video "So rests the sky against the earth" on Toco International.

2014
Release of the new album " Horses on the run" on LB Naxos.

2012
Release of the new album "Dag Hammarskjöld – Vägmärken" in May.

2011
In connection with the Dag Hammarskjold 100th Birthday Commemoration in 2011, the city of Uppsala asked pianist and composer Anders Widmark to write new music for a Memorial Concert. It resulted in Widmark creating ten songs with all the lyrics based on Dag Hammarskjöld's work "Markings". The music was performed for the first time on September 25th, 2011, at the Uppsala Concert Hall.
'I read "Markings" at least a hundred times. The difficult part was to choose the lyrics. Writing the music went rather quickly. On this recording you will hear both Swedish and English versions of Hammarskjöld's work. When composing I pictured Dag Hammarskjöld at a music club in New York in 2012. But I also wanted to mix this with history, which is why the classical song choir is included. Zoie Finer's delicate soul voice alternates between total power and passionate sensitivity.' – Anders Widmark

2010
Release of the album "Visor". Contains interpretations of Swedish traditional songs and two Swedish hymns, by Anders Widmark, Peter Bylin (drums) and Johan Lindbom (double bass).

2008
Album-release, "Pool of Happiness" (Universal Music AB) with singer Sara Isaksson.

2006
Anders Widmark takes us on a musical journey with several new compositions. He also surprises his audience by highly personal interpretations of musical works such as "No Woman No Cry", "Waiting For A Train" and "Light My Fire". The album is called "Waiting for a Train" (Universal Music AB) and co musicians on this recording are Mattias Welin (bass) and Marcus Lewin (drums). The recording was acclaimed "one of the best this year" by journalist Mats Olsson in Expressen.

2005 – 2006
Anders hosts the tv show "Album" in SVT2 (Swedish National Broadcasting Channel 2).

2005
Anders receives the "Jan Johansson – award". The jury says Anders has nurtured and developed a Swedish tradition, cherished hymns and traditional songs with the same kind of gentleness using jazz as a uniting idiom.

2004
Anders Widmark Soul Piano, internationally released. It is dynamic, extrovert and soulful jazz, recorded live. Six new compositions mixed with a gospel version of "Bye, Bye Blackbird" and a solo piano performance of Sweet Georgia Brown. On the album is; piano – Anders Widmark, drums – Jonas Holgersson, double bass – Mattias Welin and special guest on percussion – Micke Nilsson.
In September 2004 – the solo piano album "Hymn – Anders Widmark piano" was released. Press reviews were extremely favourable.

2003
Helen Sjöholm/Anders Widmark: "Genom varje andetag" The album was released in October 2003 in Sweden and sold Gold before Christmas. It has been awarded the Swedish gramophone prize "Grammis". Here Anders works together with one of the most beautiful voices in Sweden today, Helen Sjöholm. A couple of guys who had also discovered this voice were Benny Andersson and Björn Ulvaeus (Abba). For their successful musical "Kristina från Duvemåla, they picked Helen for the leading part. Helen loved to work with Anders's music and lyrics. The single "Sakta stiger solen" went to No 1 in Sweden's most important chain of radio stations, national radio P4.

2002
"Anders Widmark featuring Sara Isaksson". In the spring of 2003 the album of Anders Widmarks own compositions was released with lyrics sung by Sara Isaksson. With Sara's straight forward, natural interpretation, there is a musical meeting, which takes a grip on its listeners. On the album it proves to be very close teamwork leaving space both for flexibility and improvisation. "We are close to pop songs, but the music is performed by jazz musicians with acoustic instruments", Anders says. It is music for both pop and jazz lovers.

2000
"Anders Widmark – Carmen". This is a very special album with the famous opera music by Georges Bizet transcribed into jazz by Anders' hands and mind. The album was very well received by the press. It resulted in an invitation to the well-known Festival Internacional Cervantino in Guanajuato, Mexico.

1998
Anders plays more than 100 concerts starting off with a full house at Stockholm's Concert Hall together with Esbjörn Svensson Trio. Anders is touring in Norway, Germany, Belgium and the USA.

1997
Anders Widmark Trio – Psalmer (Hymns)". From his grandfather's old book of hymns, from 1937 he picked up a collection and gave them his very personal touch. The album received high critical acclaim and it also became a long time bestselling album. The Trio was touring Europe and the USA.

1996
Soloalbum "Anders Widmark" is released with a No of Anders' songs performed in Swedish.

1995
Album "Freewheelin'" with appearances of Sara Isaksson and André de Lang.

1994
Anders takes a break from jazz and performs as singer and pianist with his own music. This year the album "Holly Hannah" is released .1995 följs av "Freewheelin'" där bl a Sara Isaksson och André de Lange medverkar.

1992
"Anders Widmark and The Soul Quartet" – the first Swedish album mixing jazz with hip hop and acid jazz influences. The music was very appreciated by the younger audience and played at clubs all over Scandinavia.

1991
Anders works with singer Rebecka Törnqvist and releases the album "Sylvesters sista resa" (Sylvester's Last Voyage"). On this album you can find Anders' version of "Till Havs" ("At Sea") which Swedish opera singer Jussi Björlings was so famous for. This is Anders' debut album.