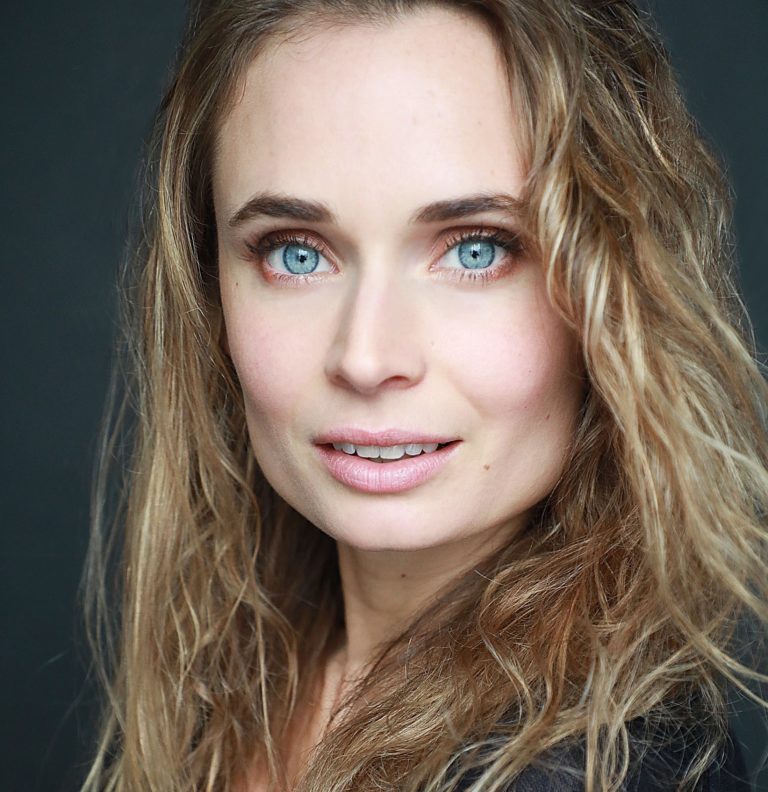 FILM & TV
TELEVISION
INNAN VI DÖR - SVT/ C More/ Dir. Kristian Petri
CBS, BULL - Co-Star 'Tanya Bryant' Dir. Doug Aarniokoski

NBC, I''D KILL FOR YOU - Principal 'Shannon' Dir. James H. Fitzgerald

Oxygen Networks MY CRAZY LOVE - Principal 'Yvette' Dir. Charlie Mysak, Oxygen Networks

CNN, THE HUNT - Ep 305 Principal Dir. Burke Heffner. CD. Wojcik/Seay
THE BEATING HEART CHRONICLES - Principal, 
Arsonist's Films, 
Dir. Germain Le Carpentie
OFF RECORD (Pilot), Principal, Prod/Writer. Ian Boswell/Dir. Don Wells  
FILM
CENTIGRADE - Supporting, Manhattan Prod./Phiphen Pictures/Dir. Brendan Walsh
HONEYDEW - Lead, Rubber Road Productions, Dir. Devereux Milburn
SKYSCRAPER - Reporter, Dir Rawson Marshall Thurber
FIRST LOVE-Feature Supporting Dir. Michael Masarof/DP Dagmara Malinska

BEACHHOUSE Supporting Dir. Jason Seitel,Prod.Ben Barenholtz/Matt Simon

LEGION OF GRADS– Short feature Supporting Dir. Kevin Duda, Writ. Robert Bastron
HEDDA NEEDS HELP - Lead, Dir./Writ.Lisa Baron/Malin Barr 
THE LAST HUNDRED FEET - Lead, Dir. P. Pavlakis/Jennie Sciarra/Foxdogs 
FILMS FUGUE - Lead, Dir. Lucas Soares/Prod. Kayla Arend NYU
LILT (Best Actress LA Awards), Lead, Dir. Josiah Cuneo
THE BACKPACKER, Lead, Dir. Farand Pawlak/ Prod.Catherine Kosiba
TWP FISH (Berlin FF), Lead, Dir. Divina Hasselman/SVU Thesis  
THE SOMNABULIST, Lead, Dir. Duane Michaels/Josiah Cuneo  
TO WHOM IT MAY CONCERN, Supporting, Dir. Blake Rice/ Prod. Stephanie Iscovitz

SHORTS

THE LAST HUNDRED FEET Lead Dir.Peter Pavlakis,Prod. Jennifer Sciarra

THE BACKPACKER Lead Dir. Farand Pawlak, Dp.Vasilios Sfinarolakis CU

TO WHOM IT MAY CONCERN Supporting Dir. /Writ. Blake Rice

EINAR Supporting Dir. Kalen Eriksson/TriFilmPictures

LILT Lead Dir. Josiah Cuneo

SUBURBAN FISHBOWL Lead Zachary Walsky, SVA Thesis

FROZEN ON BROADWAY Supporting Dir. Kevin Duda/John Walton West

TWO FISH –Short (BSFF/BAFF) Lead Dir. Divina He/ DP Felix Felinsky

BEDBUGS AND CO. (CANNES/BAFF) Supporting Dir. Serena Dykman, NYU Thesis

FLATBRIM Supporting Dir. /Writ.Thomas Bentley

METEOR CHILD (AUSIFF) Lead Alec Iselin, Pratt Uni Thesis

TEATER
THEATRE/ OFF BROADWAY
CHICAGO THE MUSICAL, Hunyak, Columbia Artists Theatricals/Plan-B Ent
THE RESOLUTE, Clara, Wyoming Theatre Festival/Dir. Colleen Britt
LIFE LESSONS Lead Manhattan Theatre Rep/ Dir. Visnja Clayton
TENTATIVE CITY READING, Elsie. Roundabout Theatre/ By Victor Lesniewski
THE LEGEND OF YAUNA Featured dancer/singer Dir. Maija Garcia, BAM Fisher
ARABERLIN, byJalila Baccar Lead ' Dir. Rafael Mussa/Horizon Theatre Rep, NYTW
THE IMPOSSIBLE BOY READING, Cecilia, SATC/Dir. Giacomo Rocchini.
THE SHAKESPEARE PROJECT Lead Dir. Isaac Byrne, Theatre 4 the people
SOLUTIONS GRASSROOTS Ensemble Dir. Josh Fox, WOW Theatre Company
THE BRIDE PROJECT, Ensemble, Celebration Barn Theatre/ Dir Sina Heiss
ÖVRIGT
FÖDD: 1988
SPECIAL SKILLS
Languages: Bilingual English/Swedish, French (Conversational)
Accents: American, British, Swedish, Southern, French, German, Russian, Australian
Sports: Boxing, Gymnastics, Martial Arts, Yoga, Running, Skiing.
Music: Singer. Basic Piano/Guitar
Other: Professional Dancer
NOMINERINGAR OCH VINSTER
2017 - Actors Award, Best Actress in a Drama, Lilt - Vinst
2017 - Feel the Reel International Film Festival, Best Actress, Lilt - Nominerad
2017 - Top Indie Film Awards, Best Actress, Lilt - Nominerad
UTBILDNING
EDUCATION

2013 National diploma program in Musical Theatre and Acting Laine Theatre Arts, London, UK

2014 2 year Conservatory Musical Theatre/Acting for film (Sanford Meisner) New York Film Academy, NYC

2014 Masterclass Scene study Stella Adler, John Korkes, NYC
TRAINING
On Camera class/Masterclass workshop Bob Krakower, Andrew Stewart-Jones, Vance Barber, NYC

UCB Improv Johnna Scrabis, UCB NYC

Scene Study Professional Scott Freeman , NYC

Other training: VP Boyle, Maggie Reed, Brian O'Neil , Kevin Duda, Isaac Byrne,

Deidre Goodwin, Paul Warner, Richard Sabellico.