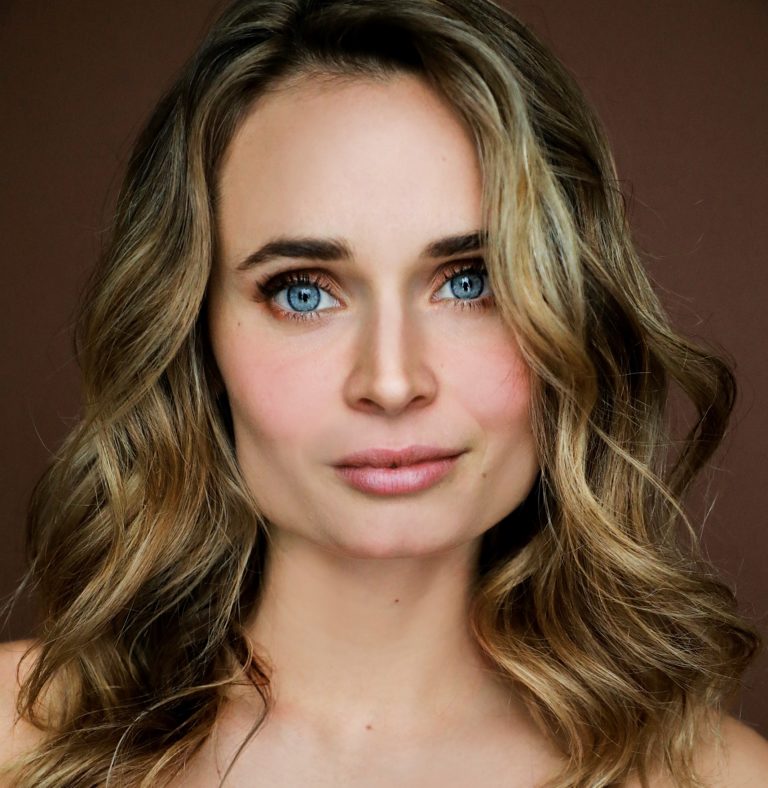 FILM & TV
2020 Honeydew (Tribeca 2020), Lead, Rubber Road Productions, Dir. Devereux MilburN
2020 Centigrade (IFC), Supporting, Manhattan Prod/Phiphen Pictures/Dir. Brendan Walshn   
2020 The Beta Test,  Supporting, Vanishing Angle/ Dir. Jim Cummings
2020 LAPSIS (SXSW 2020), Supporting, Dir. Noah Hutton, Prod. Alex Peace
2020 Topdog, Season 1,  Recurring, Filmlance/ Dir. Molly Hartleb
2019 Before We Die, Season 2, Recurring, SVT/ C More/ Dir. Kristian Petri
2019 Mareld, Lead, Nordic Film/Tribespider/Dir. Ove Valeskog  
2018 Skyscraper, Small Supporting, Legendary Pictures/Dir. Rawson Marshall Thurber
2017 Bull, Season 1, Co-Star, CBS/Dir. Doug Aariniokoski 
2017 First Love, Supporting, Amazon Prime/ Dir.Michael Masarof
2017BUMBLD, Season 2, Guest -Star, Amazon Prime/Dir. Amanda Bear
2017 The Beating Heart Chronicles (FR), Recurring, Arsonist's Films/Dir. Germain Le Carpentier
2016 My Crazy Love, Guest Star, Oxygen Networks/Dir. Charlie Mysak
2016  Hedda Needs Help (Shorts TV, 2019), Lead,  Writ. Malin Barr/ Lisa Baron
2016 Lilt (Best Actress/ LA Awards), Lead, Dir. Josiah Cuneo 
TEATER
THEATRE/ OFF BROADWAY
CHICAGO THE MUSICAL, Hunyak, Columbia Artists Theatricals/Plan-B Ent
THE RESOLUTE, Clara, Wyoming Theatre Festival/Dir. Colleen Britt
LIFE LESSONS Lead Manhattan Theatre Rep/ Dir. Visnja Clayton
TENTATIVE CITY READING, Elsie. Roundabout Theatre/ By Victor Lesniewski
THE LEGEND OF YAUNA Featured dancer/singer Dir. Maija Garcia, BAM Fisher
ARABERLIN, byJalila Baccar Lead ' Dir. Rafael Mussa/Horizon Theatre Rep, NYTW
THE IMPOSSIBLE BOY READING, Cecilia, SATC/Dir. Giacomo Rocchini.
THE SHAKESPEARE PROJECT Lead Dir. Isaac Byrne, Theatre 4 the people
SOLUTIONS GRASSROOTS Ensemble Dir. Josh Fox, WOW Theatre Company
THE BRIDE PROJECT, Ensemble, Celebration Barn Theatre/ Dir Sina Heiss
ÖVRIGT
FÖDD: 1988
SPECIAL SKILLS
Languages: Bilingual English/Swedish, French (Conversational)
Accents: American, British, Swedish, Southern, French, German, Russian, Australian
Sports: Boxing, Gymnastics, Martial Arts, Yoga, Running, Skiing.
Music: Singer. Basic Piano/Guitar
Other: Professional Dancer
NOMINERINGAR OCH VINSTER
2017 - Actors Award, Best Actress in a Drama, Lilt - Vinst
2017 - Feel the Reel International Film Festival, Best Actress, Lilt - Nominerad
2017 - Top Indie Film Awards, Best Actress, Lilt - Nominerad
UTBILDNING
EDUCAITON 
National Diploma in Musical Theatre/Acting, Laine Theatre Arts, London, UK           
2 Year Conservatory Meisner Acting and Meisner, New York Film Academy, NYC
TRAINING
On Camera Technique/Masterclass, Ted Sluberski, Bob Karakower NYC
Advanced Scene Study(4 Years), Scott Freeman, NYC 
Advanced Scene Intensive, Michael Monks, Ivana Chubbuck Studios, LA
Improv Comedy ( 8 weeks), Joanna Scrabis,  UCB, NYC